Introduction:
Nowadays most of people run for many reasons like getting in shape, losing weight, improving their health or participating in running competitions… No matter what your aim of running is, these following tips will help you have the more efficient training.
Training tips
Understand your body:
Runners would like to take part in a running competition like marathons or simply a 5 km – 10 km run. What matters is you need to prepare a long- term training for it. Each person has different body condition, so you should find the right guidelines to follow in order to take part in any events.
It is wise to listen to what your body tells you. Do not push yourself too hard. The key to a successful training is your patience. You need to find your own motivation and let it be with you during the training. No one can be a master in one day, they have to exchange a lot of thing. So you need to be focused on your training.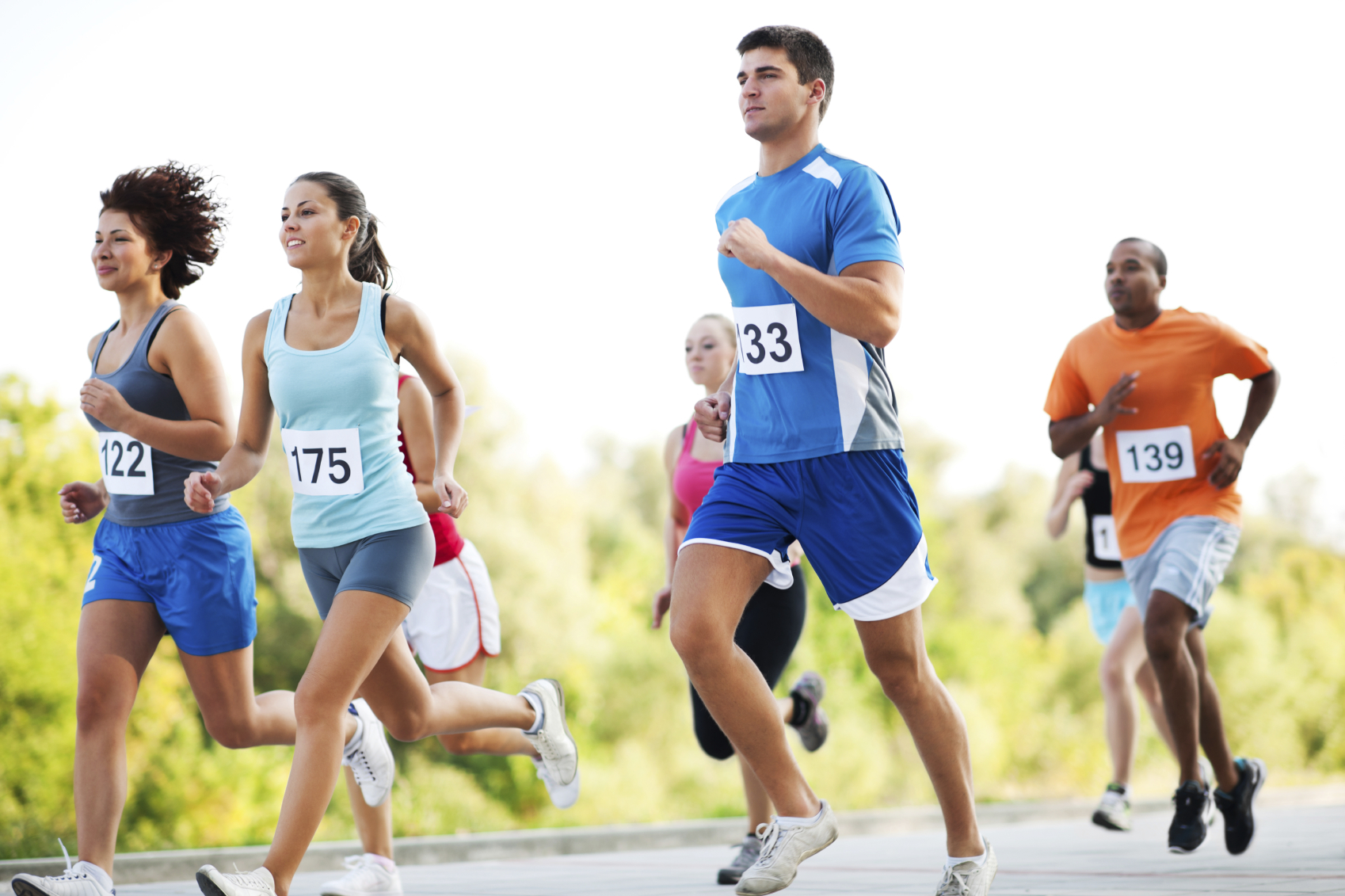 Do not rush!
Many runners just want to burn a candle in both ends, they push themselves too hard, which causes their body overwhelmed and you might give up in running.
You should take the time for your body to rest, especially when you are training on the fast running which can cause injuries easily. Sit down and wait for your body to charge up and drink water. The right way to start running is after the warming up, run on an easy pace and then increase the speed.
You should consider the distance you will run as your goal and then make the mileage. Through each week, you will increase the mileage up about 10 percent. This is a good running method for you.
In other hand, if you prefer practicing indoor, you can go to a gym and run on a treadmill. This can be more convenient because the treadmill will record your running distance and measure the time, also other details such as the heart rate and the calories lost as well. With this way, you can actively stop running when you feel enough.
In addition, if you don't want to leave your house to go to the gym, you also can buy a treadmill and place it at home. There are many treadmills on the market and some can be folded and stored in a corner.
Make a wise and healthy training plan:
There are many training plans that you can follow. But make sure the plan is suitable for your body condition and your daily routine. You can search for many training plans on the internet or from coaches you trust.
When you find out the plan, make sure you follow it seriously till it becomes your daily routine. This is the best way to develop your running skills and lengthen the distance.
You can do it with your friends, it would be more fun and more efficient.
Get a good pair of shoes:
I'm sure this is an extremely important factor. You should not hesitantly spend your money on a high quality pair of shoes. They will give a good protection and wick the moisture away from your feet, so you can be comfortable during the training.
There are thousands of shoes especially for marathon runners, if you are confused, just go to the sport shoes store and they will help you choose the most suitable shoes.
To have a successful training, you have to take note these factors that I have shared you. Have a good luck!